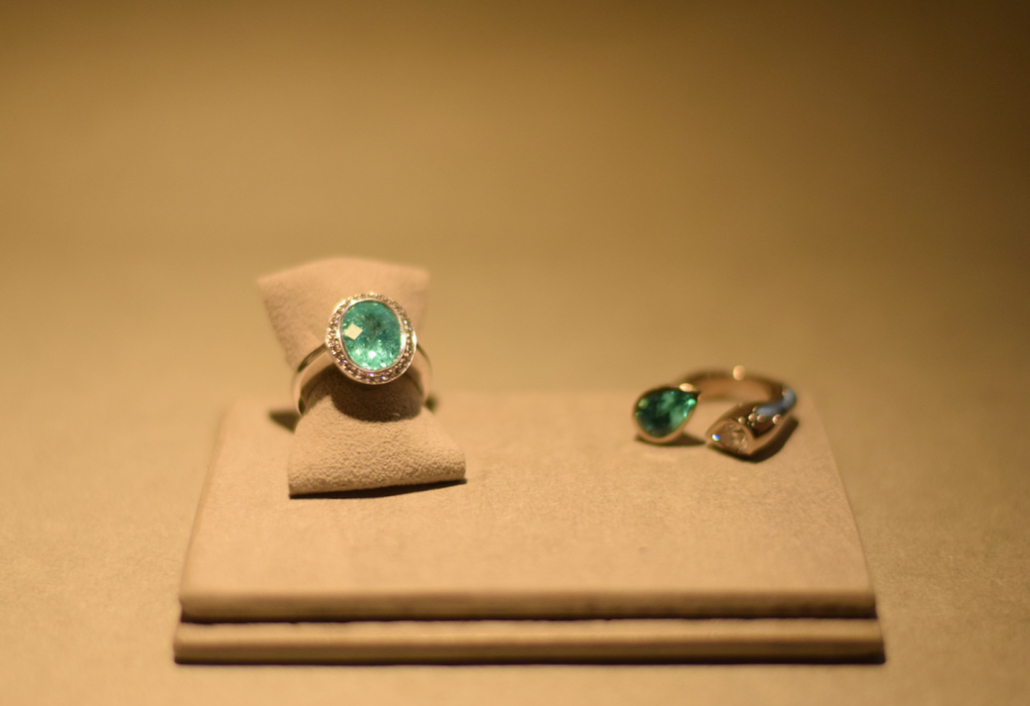 Last month, I was invited to get a glimpse behind the scenes of Skrein, a premium jewellery shop in the heart of Vienna. The event was in occasion of their new jewellery collection that celebrates a very rare gemstone: The Paraiba Turmalin.
The turquoise colour that's so vibrant and luminous is, among its rarity of course, what makes it so extraordinary. I was able to try on a sensationally striking ring and I fell in love how the blue & green hues looked against my tanned skin & white manicure – here's a small video I shot to demonstrate :)! Unfortunately the exclusiveness comes with a price, so these pieces are definitely investments. Nevertheless I was absolutely beguiled by the ravishing beauty of the Paraiba Turmalin.
DE: Im letzten Monat durfte ich einen Blick hinter die Kulissen von Skrein werfen, einer Schmuckwerkstatt mitten im ersten Bezirk Wiens. Der Event war anlässlich einer neuen Kollektion rund um eine Rarität unter den Edelsteinen: Der Paraiba Turmalin, der sich durch seine Farb- und Leuchtkraft auszeichnet.
Ich habe mich in einen Ring verliebt, dessen funkelnde Blau- und Grüntöne auf meiner bereits leicht gebräunten Haut und weißen Maniküre unglaublich ausgesehen haben – hier ist eine Demonstration :)! Leider hat diese Exklusivität auch ihren Preis, also ist Schmuck aus der Schmuckwerkstatt Skrein auf jeden Fall eine Investition. Nichtsdestotrotz war ich von diesem Stein absolut verzaubert.